Introducing the Gauntlet Member Referral Program!
Refer a friend that opens a NEW, qualifying Course Membership and you will receive a $100 Gift Card to the Gauntlet!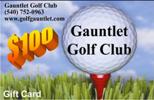 (excludes new members from Falls Run)
Membership Options that qualify:
Single Memberships w/o golf cart:
Weekday Membership- Monday-Friday
(excludes holidays) is $109 per month
Weekend Membership- Saturday, Sunday, & Holidays is $109 per month
7 Day Membership is $165 per month
Family Memberships w/o golf cart:
Weekday Membership-Monday-Friday (excludes
holidays) is $158 per month.
Weekend Membership-Saturday, Sunday, & Holidays is $158 per month.
7 Day Membership- $214 per month
**Golf Cart dues are an additional $49 per month for singles or $65 per month for a family**
Junior Membership (under 18 only)
$99 per Month- Monday-Friday unlimited without cart.
After 1pm on Weekends & Holidays. Includes Junior Golf League in season.
Pay for an entire year in advance and receive 1 month FREE!!
Tell your friends about your membership benefits:
14 Day Advance Tee Times
10% off Lessons
10% off select Pro Shop merchandise
10% off Food & Beverage
Unlimited Range Privileges
Guest passes:
Earn Reward Points on all purchases to redeem golf, merchandise, and meals with points earned.
Refer a friend who books an event with us in the Banquet room and receive a $50 Gift Card!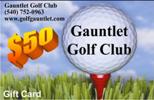 The Banquet room can accomadate up to 150 guests with additional seating on the veranda.
Room rental includes dancefloor, tables, chairs, place settings, table clothes, napkins, setup & cleanup, 4 hours of time in the banquet room for the event.
$300 Room rental in the months of January & February!
Delicious menus to choose from. Check out our Banquet Menu for more information.